vs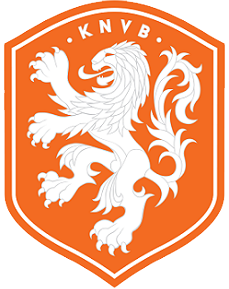 France vs Netherlands Tickets

Filtern
Kategorie
Info
Quantity
Preis
Kategorie
Info
Art
Quantity
Preis
Category 3 :
Official Category 3 Tickets With Liverpool FC Fans.

€59.00
Category 2 :
Official Category 2 Tickets With Liverpool FC Fans.

€99.00
Category 1
Official Category 1 Tickets.

€129.00
Informationen Über France vs Netherlands Fußballtickets
Bemerkungen Die Sie Lesen & Verstehen Müssen, Bevor Sie Ein France vs Netherlands Ticket Kaufen:

Event Datum und Uhrzeit können sich ändern - diese Änderungen unterliegen nicht Football Ticket Net, sondern dem offiziellen Veranstalter - es wird empfohlen, gelegentlich das korrekte Datum und die Uhrzeit zu überprüfen und Ihre persönlichen Vorkehrungen für die Teilnahme am Spiel zu treffen. Es tut uns leid, aber es können keine verschobenen Spiele erstattet werden - die Karten werden zum neuen Termin jedoch weiterhin gültig sein.
Die von Football Ticket Net verwendeten Kategorien stimmen nicht immer mit den Kategorien des offiziellen Veranstalters der Veranstaltung über ein. Die exakten Block-, Reihen- und Sitznummern sind vorher nicht bekannt. Wenn nicht nur Einzelkarten gekauft werden, sind die Karten in Paaren garantiert - wenn Sie Tickets zusammen und mehr als ein Paar kaufen möchten, bitte kontaktieren Sie uns und wir werden unser Bestes tun, um Ihre Anfrage zu erfüllen.
Football Ticket Net ist ein Marktplatz, der sich auf ausverkauft und schwer erhältlich spezialisiert hat Fußballtickets bekommen, Football Ticket Net ist nicht verbunden, funktioniert nicht mit und nicht in irgendeiner Weise mit einem offiziellen Veranstalter, Team, Veranstaltungsort oder Abendkasse verbunden sind. Die meisten unserer Tickets werden über dem Verkaufswert veräußert, dieser Preis berechnet sich aus der Nachfrage nach den Tickets und der Schwierigkeit diese zu bekommen. Das heißt der Preis, welchen Sie auf dem Ticket sehen stimmt aus den oben genannten Gründen nicht mit unserem Preis überein.
Alle bezahlten Bestellungen sind endgültig und garantiert. Es tut uns leid, aber es können keine Stornierungen vorgenommen werden, aufgrund der Tatsache, dass wir nach Eingang Ihrer Bestellung umgehend Ihre Tickets mit unseren Lieferanten oder mit der anderen Seite (den Verkäufern) bestätigen.
Football Ticket Net garantiert den ausschließlichen Versand ihrer Tickets auf geschützem und sicherem Weg und rechtzeitig vor dem Spiel. Die Tickets werden so schnell wie möglich versandt, normalerweise innerhalb von 3-7 Tagen vor dem Spiel und in den meisten Fällen erreichen Sie die Tickets 1-2 Tage vor dem Spiel oder manchmal sogar am Morgen des Spieltages. Seien Sie vergewissert, dass wir die Tickets immer rechtzeitig an unsere Kunden versenden und Sie diese in der Hand halten, bevor das Spiel beginnt. Unsere Versand Methoden sind (abhängig vom Spiel): Einschreibepost, Abgabe bei der Hotelrezeption oder dem Concierge, Abholpunkte (Vorauszahlung für einen unserer Lieferanten oder Privatanbieter) oder ein E-Ticket (per E-Mail).

Football Ticket Net empfiehlt Ihnen, bevor Sie Tickets auf unserer Seite kaufen, versuchen Sie zuerst ein Ticket beim offiziellen Veranstalter zu erwerben - Sind dort keine Tickets verfügbar (Ausverkauft) oder sind diese nur für Mitglieder (Schwer zu bekommen) - Football Ticket Net ist dann ihre optimale Quelle, um sicher und geschützt Ihre Tickets einzukaufen.

VS

Ireland vs France
Euro 2024 Qualifications
Aviva Stadium
, Dublin , Ireland
Dublin , Ireland
27/03/23 Mon 19:45

VS

Gibraltar vs France
Euro 2024 Qualifications
Victoria Stadium
, Gibraltar, Gibraltar
Gibraltar, Gibraltar
16/06/23 Fri 20:45

VS

France vs Greece
Euro 2024 Qualifications
Stade de France
, Saint-Denis (Paris), France
Saint-Denis (Paris), France
19/06/23 Mon 20:45

VS

France vs Ireland
Euro 2024 Qualifications
Stade de France
, Saint-Denis (Paris), France
Saint-Denis (Paris), France
07/09/23 Thu 20:45
Alle France Partien zeigen


VS

Netherlands vs Gibraltar
Euro 2024 Qualifications
De Kuip
, Rotterdam, Netherlands
Rotterdam, Netherlands
27/03/23 Mon 20:45

VS

Netherlands vs Croatia
Nations League
De Kuip
, Rotterdam, Netherlands
Rotterdam, Netherlands
14/06/23 Wed 20:45

VS

Netherlands vs Greece
Euro 2024 Qualifications
Philips Stadion
, Eindhoven, Netherlands
Eindhoven, Netherlands
07/09/23 Thu 20:45

VS

Ireland vs Netherlands
Euro 2024 Qualifications
Aviva Stadium
, Dublin , Ireland
Dublin , Ireland
10/09/23 Sun 19:45
Alle Netherlands Partien zeigen

Bitte rufen Sie mich zurück
Wir rufen Sie kostenlos an
Ihre Anfrage ist erfolgreich eingegangen
Kundendienst/ Verkaufszeiten
Monday - Thursday: 8AM - 5PM (GMT)
Friday: 8AM-3PM (GMT)
Saturday - Sunday: 9AM - 2PM (GMT)
Kontaktieren Sie uns per Email